Useful
TOOLS
Dear Student: You can join Khan Academy Using PRS ACADEMY CLASS CODE: VJKXNW. It is a useful TOOL to enhance Your Study.

Dear Student: You can check your Mathematical Answer using Symbolab. We recommend this to use it whenever necessary but not to CHEAT in your Homework or assignments.

Student's Time

Dear Student: Our Wellbeing Supports would like to Remind you Not to overload your Stress but too keep your Works Regularly Simple. Also to remember to reach out for HELP whenever necessary. Thank you.
About
IGCSE with PRS HELP ACADEMY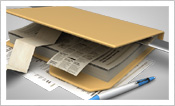 The International General Certificate of Secondary Education
(IGCSE) is a qualification based on individual subjects of study, which means that one receives an "IGCSE" qualification for each subject one takes. For this reason, schools worldwide have different expectations about how many IGCSEs students should take. Typical "core" curricula for IGCSE candidates include a First Language, Second Language, Mathematics and one or more subjects in the Sciences. IGCSE candidates then choose a number of additional courses ranging from Social Sciences to Creative Arts.
IGCSE as HOME SCHOOLING IGCSE is predominantly exam-based, meaning they are not actual certified "courses", but rather exams that test knowledge in individual subjects in the same way as Advanced Placement exams and SAT Subject Tests. For this reason, it is also a viable option for many home-schooling educators or in Adult education, when one is seeking a qualification but has no time to attend full-time school classes.
IGCSE at PRS HELP ACADEMY At PRS HELP ACADEMY, we focus on Students to complete Core Subjects (English, Mathematics, Physics, Chemistry and Biology) with Home Schooling class-room set-up for both the flexibility of Time and Comfortability for Students who are working due to underprivileged circumstances.